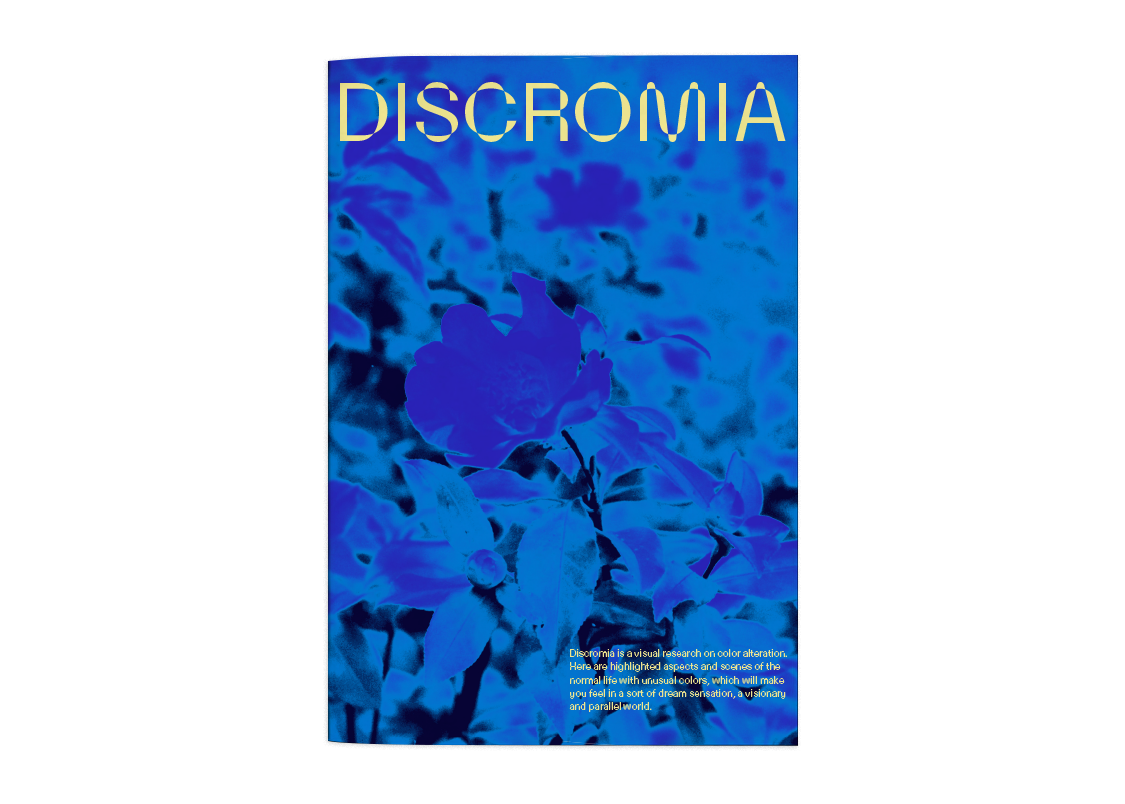 Discromia is a visual research on color alteration.
In this zine are highlighted aspects and scenes of the normal life with unusual colors, which will make you feel in a sort of dream sensation, a visionary and parallel world.
A project of Lisa Brustolin and Steven Ganeo done during the lookdown period in April 2020.
Write to
lisabrustolin@gmail.com
if you are interested to have a copy, we are thinking about print it.